URBAN AND INFRASTRUCTURE DEVELOPMENT
Urban development and planning can be implemented with the help of GIS services more efficiently by considering if the land is vacant and flat, accessibility to water resources, the area
of vacant land, and vegetation demography. GIS plays a vital role, from the decision-making about the ground to choosing the direction of its expansion and more. SenseImage developed GIS applications to fulfill infrastructure needs in a highly productive environment based on the latest technology. SenseImage is creating an infrastructure network along with utility and incorporating other related data types such as CAD drawings and raster images. Our GIS display tools and spatial selection assist in visualizing ongoing activities, scheduled work, historical information, and
recurring maintenance problems.
The proper mapping of the pipeline networks is necessary for efficient pipeline design and management. Using GIS data, we choose the best course of action for operational excellence of their pipeline-related requirements in the water and oil and gas domains. SenseImage usss the most up-to-date DGPS tools to gather data and create precise GIS maps of the resources, assets, pipeline networks, etc., with an accurate digital database and useful geospatial maps.
Proper monitoring and administration are needed for the widely used sewerage treatment systems to function effectively. For this reason, precise and thorough GIS implementation in urban development is crucial. We are experts at creating databases that enable systems to operate effectively. SenseImage is using geospatial technology to map infrastructure usage, detect barriers, build 3D representations of terrains, create sewage drainage maps, etc.
A drainage system is an area upon which waterfalls and the network through which it travels to an outlet. SenseImage is creating hydrology parameters flows, streams, pipelines, and drainage maps using DEM data in the GIS. Remote sensing measurements are quick, economical, and reliable, providing alternative sources for generating updated stream network maps.
Asset and taxation mapping
In the era of intelligent technologies, it becomes evident that governments across the globe are working to provide more accurate and intelligent solutions for citizens. Using GIS technologies, SenseImage can give the virtual mapping of records of properties accurately in line with the property tax jurisdictions of commercial, residential, or industrial and provide a 360-degree view of the taxable revenue stream in all Urban local bodies. As a result, the property tax system will become more transparent, efficient, updated, and enhance government revenue.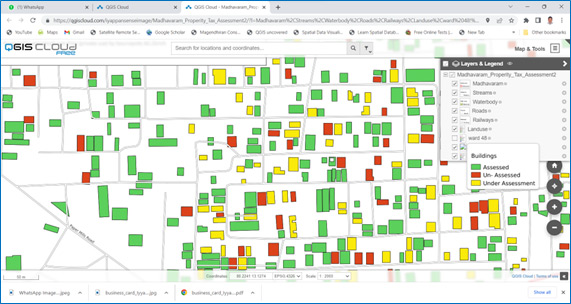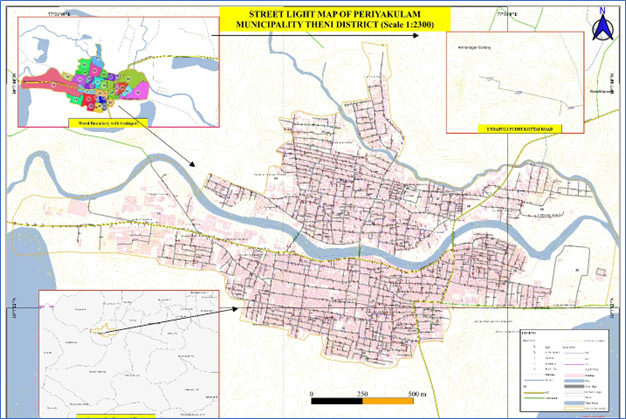 Light pole and road mapping
Identification of street light poles is crucial for intelligent transportation systems. Automatic detection and streamlining street light poles are challenging tasks in road scenes. Placement of light poles within roadside clear zones often poses a safety concern, as they are related to an increased risk of collisions. Our team uses LiDAR data to provide a promising source for the automatic detection and inventory of roadside assets.