Drones are capable of a diverse range of mining applications, including exploration, mapping, and surveying, in addition to maintaining safety and bolstering security, and they have proven positive outcomes by allowing greater data collection, improving safety, and increasing productivity.
Drones have grown in popularity in the mining industry in recent years, with several mining sites investing in drone technology. Mining professionals quickly recognise that drones offer significant value to their operations.
Drones in mining offer accurate and complete information on quarry and mine conditions in a short period of time, enhancing the productivity of huge mine sites and quarries. They not only improve coordination between teams on-site and globally, however they also provide a dynamic overview of all operations.

Advantages of Using Drones in Mining Sites
Drones for mine surveys enable for rapid data collection over the site, around 20x faster than commonly used techniques carried out by persons on the ground. Drones on mining sites have the ability to increase production efficiency. Drone data has increased the efficiency and effectiveness of mining operations. Drones provide workers with the precise information they need to make well-informed decisions faster. Workers who previously assessed mine sites in traditional methods are now inspecting mine sites in other big mining operations.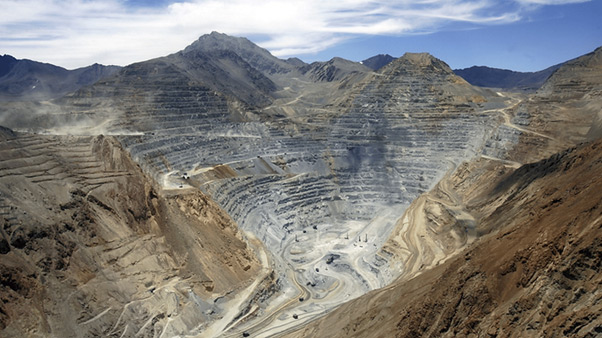 Aerial photography and drone imagery provide higher-resolution photographs and movies than typical ground-based inspections and mines mapping. UAVs outperform traditional surveying and inspection approaches in terms of precision. Mining industries hire drone technology to collect more accurate and systematic data for mining activities, like as volume calculations.
Drones are increasingly to use on mine sites, making on-site activities much safer and more productive. This article will look at several examples of drones being used in mining operations.
The use of drones in mineral exploration
There are pros and cons to every exploration method. In traditional ground-based surveying, teams map and collect soil and rock samples, but their activities are more intrusive, their maps are low-density and they move relatively slowly (10-30 km per day on average). A fixed-wing plane or satellite can produce photogrammetric data much faster, but its accuracy drops to 10-30 metres (for satellites) and the output is of limited use to exploration engineers. With drones, you can maintain a high level of accuracy, scan density, and multispectral imaging while also avoiding much intrusion into the environment or society. In more challenging, inhospitable, or inaccessible environments, productivity rises dramatically.
Geophysical and magnetic surveys have always been difficult. It usually involves heavy, expensive equipment and inaccessible terrain. In the past, the only options were walking with a ground-based magnetometer (slow) or flying a demagnetised helicopter (expensive).
In the last 5 years, drones and airborne magnetometers have changed the game completely. With a magnetometer-mounted drone, a traditional magnetic survey can be conducted five times faster and ten times cheaper than before. A drone (UAV) can fly closer to the surface than a helicopter, resulting in higher-resolution data collection. As a result, the survey is faster and more affordable. You learn more about Magnetic Surveying using Drones (UAVs).
Monitoring and Inspection
The mining business has some of the most dangerous jobs, particularly for workers who go deep down. Rockfalls, incredibly humid weather, gas leaks, dust explosions, or floods are some additional dangers. Drones have been used by mining corporations to monitor and check deep underground shafts in underground mines.
Mining equipment inspection, which historically required highly skilled employees, may now be done in a reasonably inexpensive and quick manner. Because they are produced using Geographic Information Systems (GIS) and superior RGB sensors, aerial drone photographs are more precise and dependable than any other conventional monitoring and inspection technique.
The enormous heights and areas of stockpiles are a challenge for any mining firm to manage because they alter regularly. Drone-generated aerial terrain models can assist mining businesses in better managing their inventory.
These operations are typically carried out using conventional methods, which might obstruct routine surveying and potentially endanger the surveyor. Drones can deliver crucial information to mining firms in a timely and efficient manner.


Data for better management
The capacity of a drone to do inventory surveys on a regular basis, whether weekly, monthly, or quarterly, has shown to be a cost-effective approach. As a result, it is possible to predict when minerals will be available for sale with greater accuracy. You can conduct aerial surveys whenever you choose, without having to wait for a semi-annual assessment. Regular data gathering can improve inventory management and operational management while lowering the hazards associated with field surveyors.